First of all - MAFA is a great piece of software. Nicely laid out, lots of useful features and works great. Thanks - worth every penny.
I was wondering if it'd be possible to support a little more customization in the appearance of the file browser - or maybe this is already an option and I just don't see it.
I'm using mopidy-podcast to listen to podcasts and I can browse them with MAFA fine by going through Files → Podcasts. However, the filename is displayed for each entry and that seems to just be the last path piece of the URL - which is a reasonable presumption…but the track name is available in the metadata. It would be very helpful to be able to display the track name when browsing a list of files rather than the file name.
Is this already an option?
I've attached two screenshots to show exactly what I'm referring to.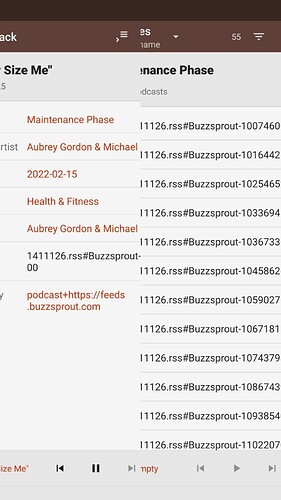 Thanks!